But no DLC for us...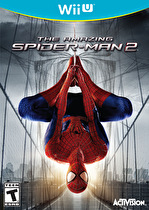 The Amazing Spider-Man 2 will be coming to the Wii U and 3DS on April 29 in North America, and to the UK on May 2 to coincide closely with the film's release.
Although the game is based off of the upcoming movie, developers stated late last year that the game won't simply be a rehash of the film and will give an alternative perspective to the story instead.