The developer of Rune Factory closes its doors after 20 years.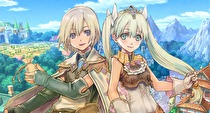 Game developer Neverland Company has announced a cease of operations via its official website and has begun the process of filing for bankruptcy.
Neverland explained that the shutdown is due to new changes and sluggish performance in the business environment in recent years. Attempts to raise funds have been unsuccessful, leaving the company no choice but to close its doors after 20 years of operation.
After opening in Japan in 1993, Neverland developed titles such as Lufia & the Fortress of Doom for the SNES and Super Famicom. The company's latest release, Rune Factory 4 for the 3DS, was a critical success and the fastest selling title in the series. A day after Neverland's announcement, Marvelous AQL, the series' publisher, confirmed Rune Factory 5 is still on the way.