The L train in Chicago will be transformed for a Luigi celebration.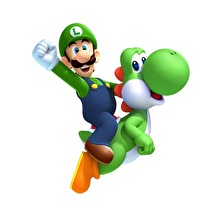 Nintendo's continuing celebrations for the Year of Luigi will now include a partnership with the Chicago Transit Authority in which the L Train on The Brown Line will be transformed into the Luigi Line to mark the retail release of New Super Luigi U.
A special train will run on the line from 6am to 7pm on August 12, with the train being decorated with images of the character. Luigi himself will also appear on the train, and demo kiosks will be made available on the upper platform of the lobby at the Clark/Lake Station.
New Super Luigi U is currently available as a DLC download for New Super Mario Bros U and costs $19.99. The boxed retail release will cost $29.99 and be available on August 25.