Quality Assurance taking longer than anticipated.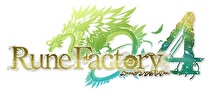 Rune Factory 4 is delayed yet again, with a fall release anticipated. XSEED, the company behind its English localization, announced the news on their Facebook page.
The game was originally released in Japan over a year ago to rave reviews and high sales. The North American version was set for a mid-July release, but was pushed back to August.
However, after confusion over the date was brought up by a Facebook user, XSEED responded directly to clear things up, saying, "and we're dying to get it to you, but the game is absolutely massive and taking much longer to QA (play through the English for quality assurance) than we originally anticipated. Right now we could be looking at a late September or October release, but it will definitely be worth the wait."