Free money, Japanese RPGs, and some NES gems!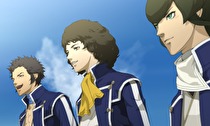 No, it's not the biggest week for the eShop, but it's a quality one. Where last week was mostly a wimpy tidal wave of mediocrity, this week Nintendo is hitting us with some old classics and new gems. We're still a few days out on some of them, but rest assured: they're coming!
Plus, if you happen to own two of the best RPGs on the 3DS, then they'll even give you free money! So, if NES games aren't your bag, then you're just a few short days from Shin Megami Tensei IV (and maybe a free $30!), and if you're still on the fence about the game you can check out our review here.
3DS eShop Sales
Get $30 eShop credit if you register both Shin Megami Tensei IV and Fire Emblem: Awakening by August 31, details here.
3DS eShop Retail Games
Shin Megami Tensei IV - $49.99 (Available July 16)
Turbo: Super Stunt Squad - $29.95 (Available July 16)

Wii U eShop Retail Games
Turbo: Super Stunt Squad - $39.95 (Available July 16)

3DS Virtual Console
The 3DS has had a severe lack of vegetables. Luckily, Mario and his pals are here to take us to the wonderful world of Subcon! Throw turnips, jump on baddies and thwart that big fat toad Wart! Some people may consider this a black sheep in the Mario franchise. Those people are dumb.
Wii U eShop Games
Get those reflexes ready to travel to a galaxy far, far away. For those of you with a Star Wars deficiency in your diet, this might be the pinball game you're looking for. Check out our review here.
Wii U Virtual Console
Let's go back to where it all started with Metroid on the NES. It's not may not be super, but it still packs quite a wallop! If you're a fan of the series and you've never gone back and attempted the first entry, you owe it to yourself to try.
Donkey Kong - $0.30 (Available July 15, On Sale for a Limited time)

Donkey Kong is a story of torment, passion, heartache, and barrel-throwing monkeys. You'll laugh, you'll cry, and you'll climb ladders. It may be simple by today's standards, but there's a reason Donkey Kong has endured for so many years: it's awesome!