The Wonderful 101 director would like to develop for two dormant Nintendo franchises.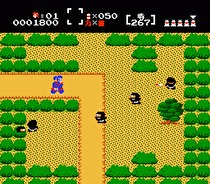 During E3, NWR spoke with Platinum Games' Hideki Kamiya, who is currently directing The Wonderful 101 and supervising development on Bayonetta 2.
However, although he is concentrating on these two upcoming Wii U games, he said that he would love to work on the Star Fox series or revive the Japan-only NES adventure title Nazo no Murasame Jō, if the opportunity ever arose.
"Of course I'd like to work together with Nintendo to make original games going forward," said the former mastermind behind Viewtiful Joe and Okami.
"But as far as Nintendo franchises, the reality is that these are big franchises that have lots of fans and lots of history and it'd be really hard in my position to say 'Oh, let me make one of these games.'
"But tomorrow, if suddenly somebody came to me and said 'We want you to make Star Fox,' of course I would be pleased."
Kamiya added: "So Star Fox is one, another series, Murasame Jō. I grew up on Nintendo games so there's a whole lot of respect for those."
The full, comprehensive interview with Hideki Kamiya will be up on Nintendo World Report in the very near future, so stay tuned. In the mean time, please check out our recent impressions of the demos for The Wonderful 101 and Bayonetta 2, fresh from the showfloor.