Spidey's senses were signalling to steer clear of an Australian release.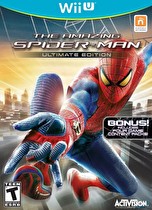 The Amazing Spider-Man Ultimate Edition will not be releasing in Australia, however the game will still be released in Europe.
The Ultimate Edition of the game includes the original game plus the DLC that was released for the title.
This news makes it the third title from publisher Activision to not see release in Australia, the other two titles being 007 Legends and The Walking Dead: Survival Instinct.