This collectable cloth can be yours for a whopping 400 coins.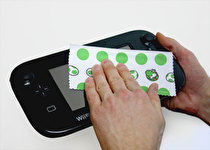 A Yoshi Cleaning Cloth is now available as a Club Nintendo reward in North America for 400 coins. The 6x6 inch polyester cloth features Yoshi and Yoshi eggs.
The Club Nintendo website mentions that there are limited quantities available; so get it while you can.