The anticipated Animal Crossing entry on 3DS has finally been given a name in North America.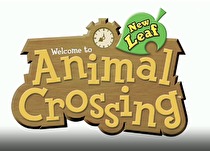 The upcoming Animal Crossing entry on the Nintendo 3DS has been officially titled Animal Crossing: New Leaf in North America. This information comes from the latest North America Nintendo Direct.
In Japan, the game is titled Animal Crossing: Jump Out and is releasing on November 8. North America currently doesn't have a set-in-stone release date, but the game is expected to release in that market "in the first part of 2013."
In Animal Crossing: New Leaf you will play as the mayor of your town. You will have the ability to control everything from shop hours to a fully customizable wardrobe.
BILinkHTML