Nintendo continue to market and distribute Capcom titles in a new deal for MH3 Ultimate.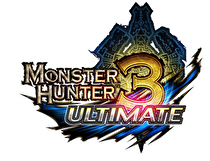 Monster Hunter 3 Ultimate's sales, marketing and distribution will be handled by Nintendo throughout the European territories and Australia, although Capcom will be remaining as the publisher.
The game will take advantage of both the Wii U and Nintendo 3DS's unique strengths such as quick access to in-game weapons and items via the touch screens. The Nintendo 3DS version will also take advantage of StreetPass, allowing players to exchange their guild cards, which contain their hunter's information.
Monster Hunter 3 Ultimate will be releasing on both the Wii U and the Nintendo 3DS in March, 2013.