Deluxe pre-orders are sold out everywhere else, but now you can reserve one at America's largest retail chain.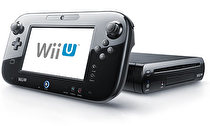 Walmart stores across the United States are now accepting pre-orders for Wii U Deluxe Set until November 1.
The reservation system, which launched today, is available through the layaway desk, may also be called the Walmart.com Services desk, and is typically separate from the main customer service desk.
Walmart requires that customers pay at least 10 percent of the final price (including sales tax) up-front, as well as a $5 fee that is refunded when the purchase is complete. Customers may optionally pay off the entire balance prior to pick-up, though at least $0.01 must be left unpaid to keep the order open for tracking.
Pre-orders will be available for pick-up from the same desk at 12:01 a.m. on November 18, the North American launch date. No bundles or additional purchases are required, though customers are required to present a driver's license or other photo ID to open the layaway account.
Based on various reports, including our own experiences with this program, customers may be required to speak with a supervisor in order to set up a reservation. Whether the quantity of pre-orders is being limited per store or not is unknown.
Special thanks to NWR reader Pandaradox for the tip and help with confirming this story.