Don your galoshes for this soaking-wet puzzle platformer.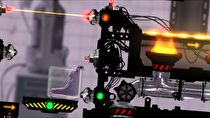 Neko Entertainment's digital title, Puddle, is making its way to the Wii U eShop. Originally released on the PlayStation 3, Xbox 360, and Vita, Neko Entertainment is addressing many issues that were raised upon its initial release early this year, and aims to release Puddle again in an improved form.
Puddle is a puzzle platformer that tasks players with maneuvering a pool of liquid carefully through mechanical environments. Obstacles litter your path, requiring quick thinking to avoid loss of your pool's mass. Your goal is to make it to the end of the stage quickly with as much of your original mass as possible.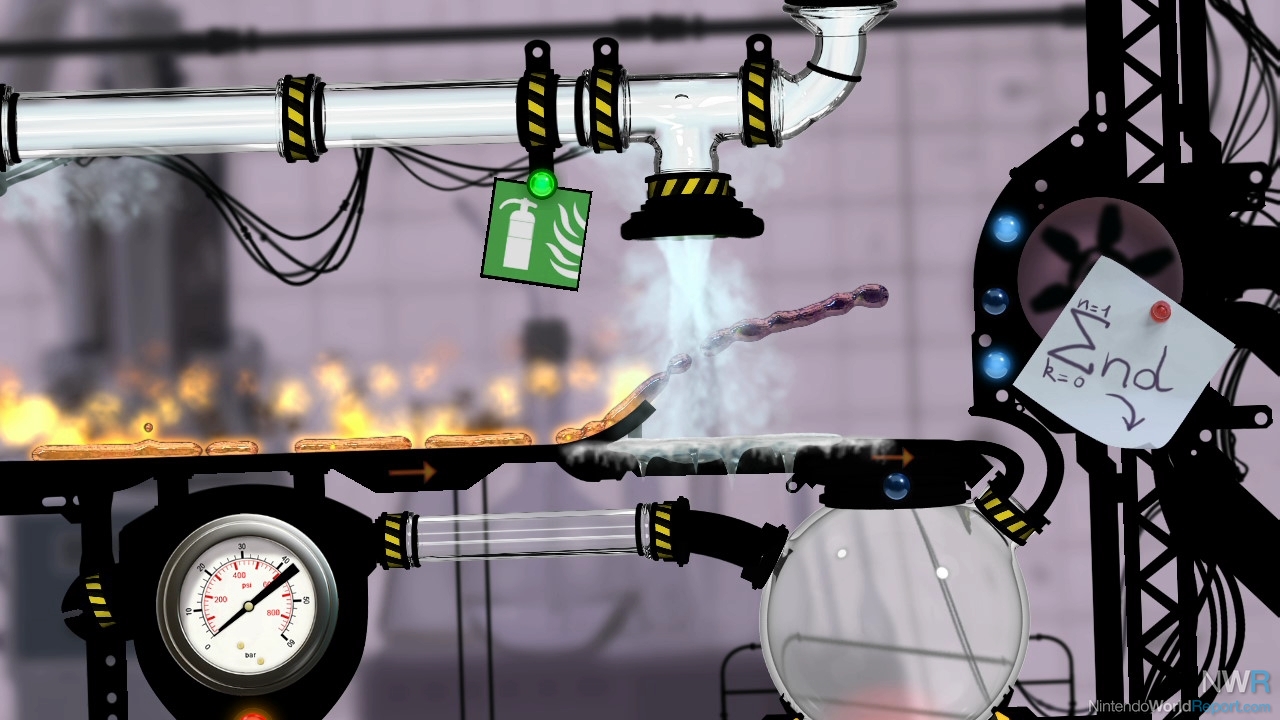 In bringing Puddle to the Wii U, one of the largest changes comes to the game's difficulty. Reviews cited a punishing trial and error system, making the game hard to progress through. Neko Entertainment is addressing the issue, and will ease the difficulty. Players could "Whine" to skip a stage, and the developers have tracked that data to make changes in particularly troublesome stages. The game's ranking system is intact, so placing high on the game's online leaderboards is no easy task.
The Wii U version also boasts off-TV play, moving the game to the Wii U GamePad. Whether there or on the television screen, players control the game using either the ZL and ZR buttons, the left analog stick, or by tilting the GamePad.
Puddle is scheduled to launch alongside the Wii U.