The elaborate Miiverse interactions don't all have to be programmed by third parties.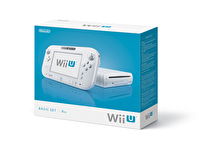 The Wii U's Miiverse feature may inform players about new and upcoming games, among other things, Nintendo of America's Bill Trinen confirmed in an interview with 1UP.
In the interview, Trinen elaborates more about the Miiverse feature. One of these new features is the ability to inform players that the latest Wii U game released. This was explained when Trinen was asked about how the concepts of WiiConnect24 would be presented on the Wii U.
Trinen stated the following about Miiverse:
"Even when you turn on the system, you're going to turn on the system and play a game, and you're going to be seeing stuff popping up through Miiverse. Maybe you're going to learn about a new game that's coming, or maybe you're going to learn about something amazing that somebody did in a game. You see that pop up and you're like, "What? Wait a second, I didn't know about that."
When asked about how third party developers can utilize this, Trinen says that Miiverse interactions don't have to be programmed by the third party themselves, that even if the developers didn't program anything for the game players can still bring it up and see what other players are doing in the game.