Well what are you waiting for? Go download it! Or, I guess, go buy it in a store.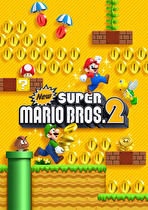 New Super Mario Bros. 2 is now live in the North American eShop as of midnight ET/9 p.m. PT. It is available for download for $39.99.
The latest side-scrolling Mario game is also the first retail title to be released on the North American eShop. Players who want a physical copy of New Super Mario Bros. 2 can go and buy it in stores as of August 19 for the same $39.99. The size of the game 2,950 blocks, or 370 MB.
Let us know how you're enjoying the game, and if you're on the fence, be sure to check out our two reviews of the game.