The Game Boy version of Golf replaces Starship Defense as Club Nintendo's latest downloadable reward.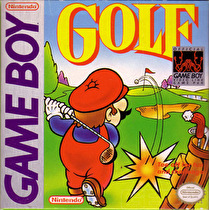 Golf for the original Game Boy is now available as a North American Club Nintendo award for 150 coins. Replacing the DSiWare tower defense title, Starship Defense, the 3DS Virtual Console title will be available until August 12.
Added to the 3DS Virtual Console on September 8, 2011 for $2.99, Golf was originally released for the Game Boy in 1990. While it's still a fairly basic golf simulation, Golf for the Game Boy includes courses set in both America and Japan, as well as a chibi-like art style.