However, Epic has no intention to bring the engine to the platform.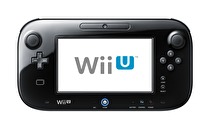 The Wii U is capable of running Epic Games' Unreal Engine 4, according to company Vice President Marc Rein. He goes on to say, though, that Epic has no plans to port the engine themselves, but that developers would be able to port games using that engine to the system.
He clarifies this statement by saying that "We'll run on mobile phones and on a wide variety of things, so if a customer decides they want to port an Unreal Engine 4 game to Wii U, they could," but emphasizes that "Unreal Engine 3 is a really good fit for that platform."
Epic's senior PR manager Dana Cowley also points out that "beyond the PC, we haven't confirmed any other platforms for Unreal Engine 4."