The trilogy's conclusion will include the epilogue content on disc.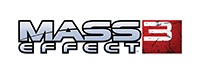 The Wii U version of BioWare's Mass Effect 3 (announced at this year's E3), will include the recently released Extended Cut content on the game disc.
Speaking with Siliconera, series producer Michael Gamble noted that the free, downloadable Extended Cut package, which adds endgame content in the form of new scenarios and explanatory cut scenes, will be bundled in with the base Mass Effect 3 game when it releases on Wii U.
"The extended ending is basically going to be part of the game instead," Gamble said. "You won't have to download it."