The European box art includes a Nintendo Network logo.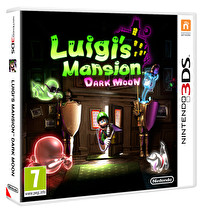 Luigi's Mansion: Dark Moon will feature online connectivity through Nintendo Network, according to the box art Nintendo sent out to European retailers. It is unknown at this time what specifically that functionality will entail.
Luigi's Mansion: Dark Moon is the 3DS sequel to GameCube launch title Luigi's Mansion. It is being developed by Next Level games, and is set to release later this year.