Let's hope those full game downloads can be played across systems.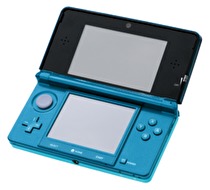 A unified eShop account system will be implemented by Wii U and 3DS, as reported by a Nintendo Customer Service Representative David Marshall.
"A unified account system will be implemented later this year with the launch of the Wii U. Eventually this same account system will be made compatible with Nintendo 3DS systems. At this time we have no additional details to offer and nothing to indicate how or if this will work outside the United States and Canada. In the meantime, if the system has a problem, taking it to an Authorized Service Center will maintain the Nintendo eShop account. If the system is stolen, we can transfer the account to a new system once we are provided with a valid police report," Marshall stated in an e-mail response to a customer.
Furthermore, he went on to say that the digital format of New Super Mario Bros. 2 will be limited to United States and Canada in North America.
"Of course, you asked this question because of the upcoming launch of New Super Mario Bros. 2 in retail and digital formats. What you need to know is that the digital format will only be available in the United States and Canada. We have nothing to announce regarding Latin American availability."