Enjoy the game with someone else on separate systems.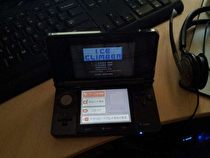 Ice Climber on the 3DS Virtual Console now has download play multiplayer in Japan via an update for 3DS Ambassadors.
As of right now, no other Virtual Console game on 3DS has the ability to do this. It is not currently known if or when other games will get similar treatment, though multiplayer capability for the NES games was promised in future updates when the Ambassador program was announced.
Photo credit: Daan Koopman