Nintendo stocks aren't the best, but there is one way to fix that.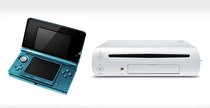 During Nintendo's Annual Shareholders Q&A Satoru Iwata discussed the best way to raise Nintendo's stock price.
Nintendo suffered a financial loss in the last fiscal year but Iwata seems to believe Nintendo will soon recover. Iwata explained that when they announced the Wii and DS's and claims that both would grow the industry, the stock price did not raise. However, after both systems had finally started to sell well, the share price did rise.
Iwata said "In the end, it's all about results. Therefore, we believe what we need to do now is show results."
Iwata did acknowledge that some believe that "Nintendo's business model is perhaps now outdated." However, Iwata explained that Nintendo is now beginning to utilize digital distribution.
Iwata explained "As we have already announced the other day, one of our answers to this problem is digital distribution of packaged software, in which "by digitally distributing packaged software, Nintendo will build upon its strengths and prepare itself against changes in the times, and also changes in our business environment." Again, since this endeavor has no precedent, I do not believe that you will be able to acknowledge the significance of it until we can say how much our digital business has produced in sales and how much it has contributed to our earnings."
With the two relatively new systems and a new digital distribution program, Nintendo will hopefully be able to show some of the results Iwata talked about.