Crytek CEO Cevat Yerli also says he doesn't understand concerns that Wii U is weaker than current consoles.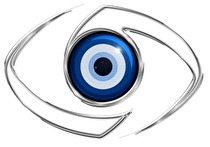 A "respected developer" is working on an unnanounced Wii U game using CryEngine 3, according to Crytek CEO Cevat Yerli.
"I've seen the game running and it looks really great," Yerli told Computer and Video Games in an interview, adding that the company's CryEngine 3 game engine "actually runs beautifully" on Nintendo's upcoming console.
"I do not understand the public's concerns that the Wii U is weaker than PS3 and 360," Yerli continued. Crytek made its name developing graphically impressive games and game engines, and Yerli explained that "from my perspective the Wii U is minimum as powerful as Xbox 360."
However, Crytek itself is not directly developing a Wii U title. "My opinion of the Wii U is very high," Yerli explained, "It's just that we didn't have a business case unfortunately that justifies us making a game for it."
In the same interview Yerli explained that his company was "one of the first studios in the world to get access to all of the next-generation consoles." He declined to go into specifics, but said people's expectations might match what was planned. "I'm not going to judge it because it'll get me in trouble, but next-gen is actually not a clear picture right now."