A new stadium in LA could stamp out future shows in the area.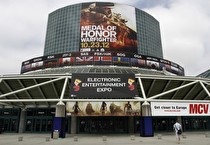 The Electronic Entertainment Expo may not return to its usual location in Los Angeles next year, the LA Times reports.
Michael Gallagher, president of the Entertainment Software Association, has said that if issues with the construction of Farmer's Field are not resolved immediately, he may be forced to hold the trade show elsewhere. Although Gallagher did not comment directly on what other cities he has been in talks with, executives close to the ESA said that Chicago, New Orleans, New York, and San Francisco are potential locations for the next E3.
The construction of Farmer's Field would cause the Los Angeles Convention Center to be redesigned, with the West Hall being demolished to make room for the stadium. A replacement hall would be built above Pico Boulevard that would sit neighboring the current South Hall.
"We need assurance on things like square footage, the quality of the space, the ease of loading and unloading equipment, signage throughout the convention center for marketing and sponsorships," Gallagher said. "We love being in Los Angeles, but we also have a show to put on."
Although E3 has typically been held in Los Angeles for most of its existence, it has also been held in Atlanta, Santa Monica, and even Tokyo.