If your 3DS hasn't gone online yet, you're in the minority.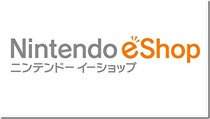 Over 70% of Nintendo 3DS systems have been connected to the Internet. At the Nintendo analysts meeting at E3 2012, Nintendo gave a few interesting statistics about the 3DS. In addition, the 3DS has sold more software units since launch than the Nintendo DS did during the same amount of time.
Nintendo also noted that of those Internet-connected 3DS systems, the average user has purchased an average of five new items. It is unclear if by "new" items, NIntendo was referring to eShop games only, excluding the re-release of titles on the Virtual Console platform.
Nintendo reiterated that New Super Mario Bros. 2 will be the first title to be released simultaneously digitally and at retail stores on August 19.