Junction Point's new title will be in stores this holiday season.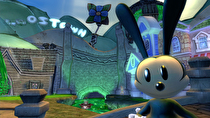 Disney Epic Mickey 2: The Power of Two will release in stores on November 18 this year, as reported in a press release from Disney Interactive.
The announcement was also accompanied by a new E3 trailer showcasing the upcoming title.