The developer claims that Nintendo has listened to their feedback on the upcoming console.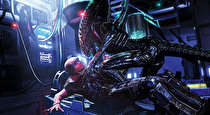 Aliens: Colonial Marines developer Gearbox Software continued to praise the Wii U in an interview from Nintendo Gamer's June 2012 issue. Gearbox CEO Randy Pitchford and art director Brian Cozzens held off naming technical specifications, but stated their excitement for the Wii U's capabilities in no small number of positive terms.
Pitchford said the Wii U "gives us a path to realise some things that are more future-looking." His statements are supported by Cozzens' comments that "many things that exist in the Aliens' franchise actually work for [the Wii U] controller" and "the features... enable us to do things we can't do with the other consoles." Cozzens also looks forward to the final controller specifications, including "some cool stuff that we've had some influence over" based on feedback they gave to Nintendo.
Cozzens hinted at the Wii U's technical power, saying "it will be one of the best looking versions of the game."