How many did you buy?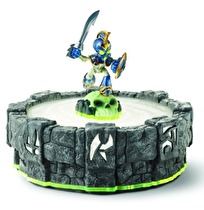 Over 30 million Skylanders: Spyro's Adventure toys have been sold as of March 31, 2012 according to the Activision Blizzard Q1 2012 financial conference call. In addition, the game was the third-best seller across all platforms in Q1 when taking accessory sales into account. It was the best-selling kids title in the quarter.
Based on Activision's internal estimates, the sales of Skylanders toys exceeded even those of Star Wars, generally accepted as the king of toy sales, in the first quarter of 2012.