Yet another style of the 3DS is on its way to Japan.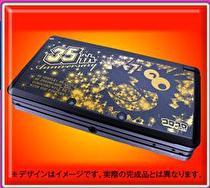 A Coro Coro Comics 35th anniversary edition 3DS is being released by Nintendo and Coro Coro. This 3DS is the next in a large list of different styled 3DS's that have been revealed over the past few weeks.
Additional details are set to be revealed in the May issue of Coro Coro, releasing on April 14.