The Australian release date has been given a slightly shorter release window.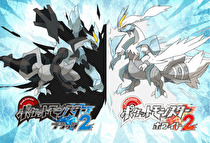 Pokémon Black Version 2 and Pokémon White Version 2 are releasing in Australia and New Zealand this spring, as confirmed by a press release.
The games have already been announced for an autumn release in Europe and North America, as well as a June release date in Japan. In Australia, spring runs from September until November. When Black and White released last year, Australian versions released four days after North America, on March 10.