The game may finally see release soon.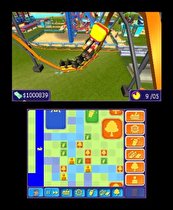 RollerCoaster Tycoon 3D will be launching near the end of spring, according to Atari on their Facebook page.
RollerCoaster Tycoon 3D was originally scheduled for release during the month of March. The game still seems to be on track to release soon, but not as soon as we had originally expected.
"RCT3D is slated to launch towards the end of Spring. We will provide an update if we receive any additional information," Atari said in response to questions about the game's release date.
Thanks to Snowyday for the tip