Square Enix cuts prices on DLC for a limited time.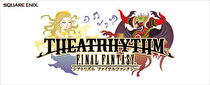 The eight downloadable songs for Theatrhythm Final Fantasy, which were originally set to sell for 150 yen each, are on sale for a limited time for 100 yen apiece. Square Enix says this is being done in commemoration of the game's release but gave no specifics as to how long the songs would remain at this price.
Theatrhythm Final Fantasy launched in Japan on February 16 with 70 songs included in the retail version of the game. Square Enix hopes to release over 50 songs as downloadable content for the title.