A new 2D platformer starring Super Mario will debut before the next fiscal year is complete.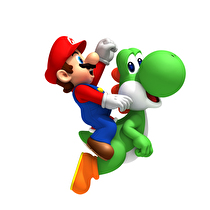 A brand new Mario side-scroller for 3DS is in development and is set for release in the next fiscal year, Nintendo CEO Satoru Iwata announced at the company's third quarter earnings briefing.
Iwata explained that the new Mario game will be a key title for Nintendo in the upcoming fiscal year that begins in April. He divulged little information about the platformer, but did describe it as being "totally new."
Stay tuned for more details on the upcoming Mario adventure, which will arrive before Nintendo's next fiscal year concludes on March 31, 2013.