The DS era isn't over that easily!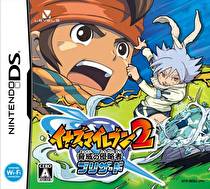 Inazuma Eleven 2, the follow-up to last year's release, will hit store shelves in early 2012. It will come in two different variations: Firestorm an Blizzard. The news comes from Nintendo of Europe's recent uncovering of the Q1 2012 lineup through a press release earlier in the morning.
No additional information was given.