Nintendo of America finally earns some good will.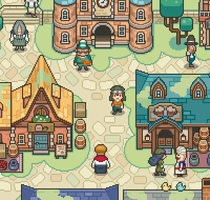 Professor Layton and the Spectre's Call ('the Last Specter' in North America) will not include Professor Layton's London Life, the Brownie Brown-developed RPG that was a lengthy post-game bonus in the 2009 Japan release.
Yesterday, Nintendo of America confirmed that London Life would be unlocked from the start in the North American release of the game.
The next chapter in the Professor Layton series is set for an October 17 release in North America, and a November release in Europe.