When paired up with the North America delay to 2012, this is logical.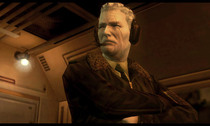 Metal Gear Solid: Snake Eater 3D is coming out in winter, according to a recent Konami presentation in Japan. Recently, word came out that the game was being delayed until 2012 in North America.
The remake features 3D graphics, a new photo-camouflage mode, and some tilt controls. Check out our impressions from E3 2011 for more on the game.