Two Virtual Console games (one 3DS, one Wii), a calculator on DSiWare, and more hit Nintendo's download platforms this week.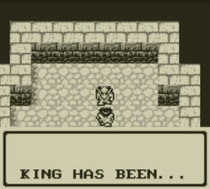 Three DSiWare games, one 3DS Virtual Console title, a Wii Virtual Console game, and a WiiWare demo make up this week's downloads.
Gargoyle's Quest, developed by Capcom and originally released for Game Boy in 1990, is the headliner of the week. This adventure/RPG hybrid is vaguely similar to something such as Zelda II and it stars Firebrand, a villain from the Ghosts 'n Goblins series. You can pick it up for $3.99 on the eShop.
The lone new title on the Wii Shop Channel is The Ignition Factor, a Super Nintendo game from Jaleco. You control a firefighter who must go from room to room, extinguishing fires and saving lives. It can be yours for 800 Wii Points ($8). There is also a demo of the August 11 release, Kyotokei, which is similar to Ikaruga.
Magical Whip: Wizards of the Phantasmal Forest, from Agetec, is an interesting-looking game. For $1.99 or 200 Nintendo DSi Points, you can get this dual-screened platformer that is reliant on using your whip to create combos so you can defeat the powerful enemies that lie within the forest.
Let's Create! Pottery is one of the new DSiWare games. From Infinite Dreams, it is exactly what you'd expect from the title: you create pottery using the touch screen. For $4.99 of 500 Nintendo DSi Points, you can buy this game so you can make pottery for your friends using your DSi, DSi XL, or 3DS.
The final title of the week is Calculator, an application available on DSiWare and the eShop for $1.99 or 200 Nintendo DSi Points. From CINEMAX, it is labeled as the one and only calculator you'll ever need.