Rayman's first adventure game in years is coming to Nintendo's 3D handheld.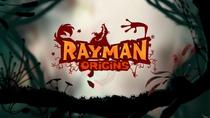 Ubisoft's Rayman Origins is coming to the 3DS, confirms the latest issue of Nintendo Power.
Details regarding the 3DS version remain scarce according to Nintendo Power, but Ubisoft promises that it features the same content as the home console versions.
The title is a prequel to previous Rayman games, detailing the origins of the character and his relationship with Globox. Series creator Michel Ancel is working on this installment of the franchise.
The title was previously announced for the Wii as a pre-E3 surprise announcement. The home console versions of Rayman Origins are scheduled to be released this November. The 3DS version, however, will be coming out next year.