Could the Wii U be coming our way early next year?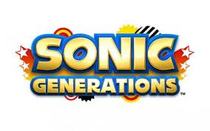 Sega's executive vice president of marketing, Alan Pritchard, has said that the Wii U will be released next Spring/Summer.
In an interview with Gamespot, when questioned about the possibility of Sonic Generations being released for the Wii U, he responded that it would not be possible since Generations is set for a November release, while the Wii U is coming out next Spring/Summer.
He also spoke about the Aliens: Colonial Marines footage played during the press conference, saying it was from a prototype but Sega and Gearbox have been working with Nintendo since the beginning, and they have the demo playing on the Wii U development kit.
As this is not a confirmation by Nintendo, and release dates are constantly in flux, a Spring/Summer 2012 release date is just one of many possibilities for Wii U.