With bands such as The Beatles, The Who, and the Red Hot Chili Peppers, it might be what you expect.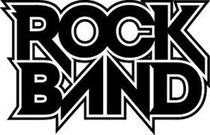 Harmonix revealed the best-selling artists for Rock Band downloadable content on a recent episode of the Rock Band podcast.
The list contains (in no particular order):
The Beatles
The Who
Metallica
Boston
Disturbed
No Doubt
Blink 182
Foo Fighters
Red Hot Chili Peppers
The Police
Currently, The Beatles' downloadable content can only be accessed through The Beatles: Rock Band. Every other artist's tracks can be downloaded and played in Rock Band 3.