Nintendo's multiplayer hits see a new price later in the month.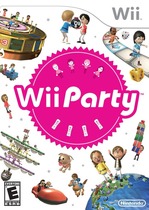 Nintendo announced today that two of their biggest Wii titles, Wii Party and Wii Sports Resort will drop in price. Both games will be priced at $39.99 from April 25.
Wii Sports Resort was original released in North America on July 26, 2009, and has sold over 10.7 million copies in North America. The title is a sequel to the Wii-pack in title, Wii Sports, and it is a showcase title for the Wii MotionPlus peripheral.
Wii Party is a mini-game party title developed by the team behind the Mario Party series. The game was released on October 3, 2010.