Dead or Alive Dimensions will now arrive late next month in Japan.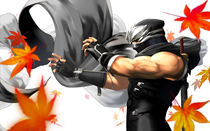 After being delayed once by the March earthquake, Tecmo Koei has announced a new release date for its upcoming Nintendo 3DS game, Dead or Alive Dimensions. Originally slated for a release on March 24, the game will now arrive on May 19 at ¥5,800.
Tecmo Koei has also pushed back the game's download content schedule. When the game launches next month, thirty-four costumes will be available through the Spot Pass feature. One costume will be released every day from May 19 to June 21.