Nintendo producer name drops in a discussion of overseas collaborations.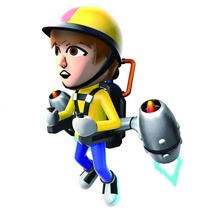 During the Donkey Kong Country Returns panel at GDC, Nintendo Producer Kensuke Tanabe casually revealed that PilotWings Resort on Nintendo 3DS was developed by Monster Games.
Monster Games previously revived the Excite series with ExciteTruck and ExciteBots.
In conjunction with North American developers, Tanabe has overseen the revival of several classic Nintendo franchises, such as Punch-Out and Donkey Kong Country. The PilotWings franchise has not been visited since PilotWings 64 on Nintendo 64.