Budcat Creations is closed as of today, and Bizarre Creations' closure is expected in the near future.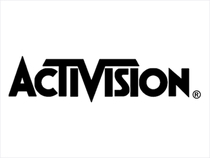 Bizarre Creations is in the process of possibly being shut down by the parent company, Activision. The company has filed notice to their employees that a sale or closure is likely in 90 days, a legal requirement for the UK-based developer. Bizarre created the Geometry Wars series and more recently developed James Bond 007: Blood Stone, which came out November 2.

Activision's official statement, reproduced below, gives the impression that they are considering the studio's future, with a sale or closure being a possibility.
Over the past three years since our purchase of Bizarre Creations, the fundamentals of the racing genre have changed significantly. Although we made a substantial investment in creating a new IP, Blur, it did not find a commercial audience. Bizarre is a very talented team of developers, however, because of the broader economic factors impacting the market, we are exploring our options regarding the future of the studio, including a potential sale of the business.
Budcat Creations, also an Activision subsidiary, has been closed as of today according to an anonymous source at PC Gamer. There has been no official word on the closure of the developer, whose work included ports of Guitar Hero games for Wii and PS2 since they were acquired by Activision in 2008.