Use your hard-earned coins for an exclusive WiiWare game, the second DS Game & Watch Collection, or a trio of Mario posters.
Nintendo revealed three new rewards for their Club Nintendo program: a WiiWare title called Grill Off with Ultra Hand!, Game & Watch Collection 2 for DS, and three Mario posters.
Club Nintendo is Nintendo's reward program for their customers that allow them to collect coins by purchasing games and performing surveys. These coins can then be redeemed for different items.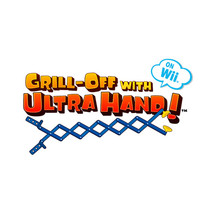 The first new item is Grill Off with Ultra Hand!, an exclusive WiiWare title that originally came out in Japan a few months ago. For 80 coins, players can receive a download code for the game, which is a fast-paced game involving cooking and Nintendo's classic pre-video games toy, the Ultra Hand. There is a single-player and a multiplayer mode, and it uses the Wii Remote and Nunchuk.
The second one is Game & Watch Collection 2, which is the second DS Game & Watch game to be featured in the program. In the latest game, players can try out Parachute and Octopus, two of Nintendo's Game & Watch titles from the early 1980s. They can also play Parachute X Octopus, which combines the two games and features modern graphics. This reward is available for 800 coins.
The final reward is a set of three Mario posters. One features the history of Mario, beginning with his humble beginnings in Super Mario Bros. and going all the way up to last fall's New Super Mario Bros. Wii. The second poster features a drawing of Mario and a good deal of the series' cast. The final poster focuses on the man himself. The three posters are available for 350 coins.
Thanks to Uncle Bob for the tip!