Do you have a digital camera? Do you celebrate the holiday season? Do you want a copy of Etrian Odyssey II for the DS? This contest is for you!
The holidays are literally right around the corner. We know that, like those of us on staff, Nintendo games play an important role in the festivities of most of NWR's faithful readers. We also know that the best way to truly get the most out of the holidays is to share with others. So we are putting out a call for photos!
It's really simple. Take a picture of anything Nintendo related that goes on for you between now and the new year, send it to us, and you may win a copy of Etrian Odyssey II! Pictures could be of a variety of things. Did you get a great Nintendo related gift? Did your family rock out to Guitar Hero: World Tour? Did your grandma try Wii Sports for the first time? If Nintendo is involved, it's probably a great picture!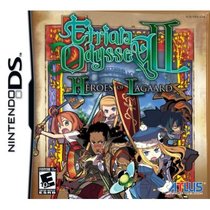 Keep in mind, the best photo isn't going to be the winner of the game. That's because happy holiday celebrations are all equally great! Therefore every photo submitted can be considered for the prize. A winner will be chosen randomly from all eligible entries.
A couple of rules do apply. Besides the primary rule of the photos being somehow Nintendo related, they must also be rated E for Everyone. Please keep everything family friendly. If the judges of the contest don't think a photo is suitable, the photographer will not be considered for the free game.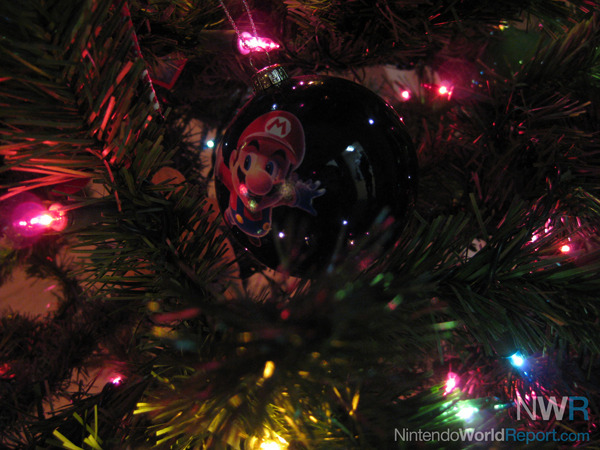 If all of this sounds good to you, send your photos to mikegamin[at]nintendoworldreport.com with "Holiday Contest" in the subject line. We'll stop taking submissions on January 2, 2009, and the winner will be announced in the special on Monday, January 5, 2009. Anyone living at a location that the United States Postal Service can ship to is eligible to win the prize. That means most of the world!
By submitting your photo to this contest you are giving Nintendo World Report permission to post it in a special feature pertaining to this contest. The photo may then remain on the site for the duration of the site's existence. It will not be used in any other fashion besides the single special feature. Nintendo World Report employees will also submit photos to this contest but they will not be eligible to win the prize. The submitters name and/or contact information will not be included in the special feature on the site, but it must be included in the submission in order to be eligible for the prize. All qualifying photos are not guaranteed to be in the special feature, but all submitters will still be equally likely to win the prize.