The fourth version of the strap includes a locking clip that holds the loop around your wrist.
Nintendo World Report forums reader UncleBob has given us word that Nintendo is circulating a new type of Wii wrist strap, as seen in this photo: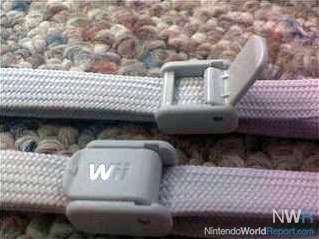 As you can see, this new strap includes a little locking clip, replacing the sliding clip of the previous models, which had a tendency to slide away from the player's wrist and loosen the strap. This new model would be the fourth incarnation of the strap; the first was the original model which tended to break, the second would be the replacement straps with the thicker connector to the remote, and the third was the replacement of the replacement that lacked the Nintendo and Wii branding.
Nintendo World Report has contacted Nintendo to see if these straps are freely obtainable, but we have not yet heard back. We'll update this story once we have any official comment.