Neal scoped out the Club Nintendo event in New York City last weekend and had one big takeaway.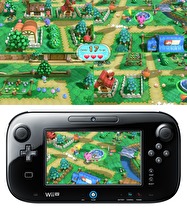 Last weekend, the Wii U Experience, the Club Nintendo invite-only event (think Cube Club), came to New York City. I had the privilege of attending with two friends who experienced Wii U for the first time, and we spent most of our time with Nintendo Land and New Super Mario Bros. U. In short, I walked away from the event completely sold on the promise of Nintendo Land as a contender for the greatest multiplayer game ever. Additionally, I totally get Boost Mode in New Super Mario Bros. U now.
I was never a big doubter of Nintendo Land. It was fun from the first moment I played it at E3 2012, but after spending time with Luigi's Ghost Mansion and Animal Crossing Sweet Day with two people that I have spent hours upon hours playing video games with (including Pac-Man Vs.), it all clicked. This game, in the right crowd, will be a freaking blast. In all honesty, playing Nintendo Land again at the Wii U Experience has made it my most anticipated Wii U launch game.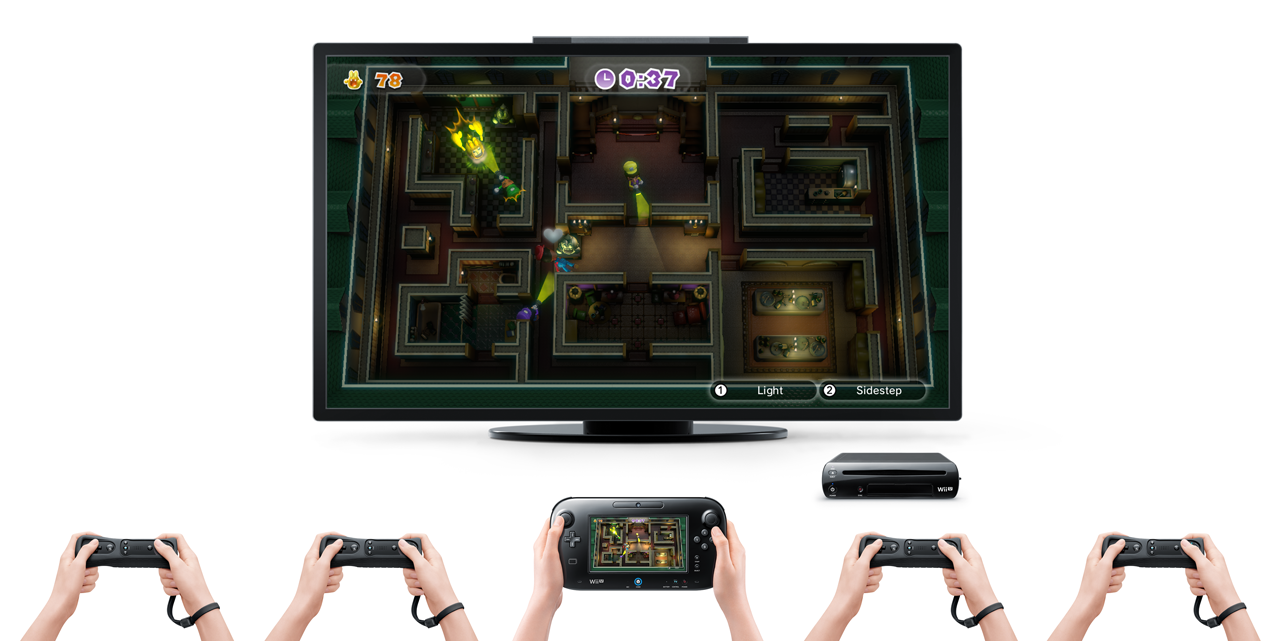 The only problem is that I don't think Nintendo Land has quite the potential to be the crossover success that Wii Sports was. To me, it seems Nintendo thinks differently, but I feel the mechanics are too ingrained in video game tropes to be the blue ocean masterpiece Nintendo might want it to be. As someone who is very familiar with gaming tropes, this game is right up my alley. It takes concepts from previous games (e.g. the swordplay from Wii Sports Resort in The Legend of Zelda: Battle Quest) and puts them in a new wrapper with a novel control input. The Game Pad works wonderfully, and makes multiplayer all the more exciting. I think it could be as much of a party game-changer as Rock Band was, where people tussle over using the Game Pad like they would fight over the drums and/or singing.
After spending nearly half the event playing Nintendo Land, my friends and I moved to other games, most notably New Super Mario Bros. U. What happened next was war. Like most rounds of New Super Mario Bros. Wii, we started by trying to throw each other to certain doom or hit each other with Koopa shells. Once one of us got a hold of the Game Pad, all hell broke loose.
Griefing in New Super Mario Bros. has taken on a new form with Boost Mode on the Game Pad. At one point, I had a storm of blocks laid out in terrible, horrible places to cut short jumps and direct Mario, Luigi, and the Miis to Piranha Plants that would surely eat them alive. I lambasted Boost Mode at E3 2012, but now, I get it. It's not exciting when you're just poking around to test it out, but it is thrilling when you hate your friends and want their on-screen avatars dead.
In the span of two hours, my view of the Wii U shifted. I still want the console as much as ever, but now I want it for slightly different reasons. I want it so I can work together with my friends to eat all the candy before that jerk-off guard captures us. I want it so I can silently take down my friends one-by-one as a ghost. I want it so I can see the glaring look of distaste from a friend while I place a block that sends them down a bottomless pit.
Nintendo can't possibly replicate Wii Sports for the mass audience, but I think they've got something far better on deck for me and potentially other gamers like me.