Say goodbye to your free time.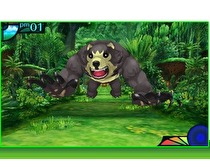 Atlus has announced their "Summer Sales-travaganza," which provides a $10 discount off several of their titles available on the Nintendo 3DS eShop starting today.
The titles, with their sale prices are:
Etrian Odyssey IV - $29.99
Code of Princess - $19.99
Shin Megami Tensei: Devil Summoner: Soul Hackers - $19.99
The sale will last until August 31, at which point all three games will revert to their original prices.