Taking the Direct approach is nothing but good news.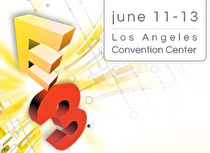 It wasn't long ago that E3's fat, sore-ridden, bloated body washed up on shore gasping for air. "Good riddance," the enthusiast press yelled, "nothing but a bunch of hooey anyways!" Gamers echoed those statements. "Such an immature event," they wrote on their forum of choice, "it was nothing but a chance for publishers to wave their cash around, tell us what to care about."
Sadly, E3 was able to muster the strength to push itself back into the ocean as if nothing had happened at all.
So here we are now, faced with Nintendo forgoing the E3 of old. Unfortunately, the statements aren't the same. A lot of doom and gloom has taken its place. E3 is suddenly the most important thing in the world, and Nintendo is said to have made a rash decision.
Nintendo has come out to soothe us, though, addressing our concerns. "Don't fret, pet," they whisper in a motherly tone. "All our announcements are coming..." they stopped to put on a pair of white gloves, "direct to you!"
So why all the fuss? Is this not all we want? Game announcements are the entire reason for tuning in. Does it matter how that's delivered to us? Is the scramble to find a working stream on any number of sites that appealing?
What is especially irksome to me is the sudden business savvy many tune in to. "Well," they hurumph, "without an E3 presentation, the press won't care! Now no one knows what's going on but hardcore Nintendo fans!" So, since when has the press cared about Nintendo? And if it's the mainstream press you're talking about, they're gonna have their hands full of GamePads just as usual. Nintendo us still addressing the press, but they're placing their efforts on giving writers hands-on time. If an outlet only covers Nintendo's horse and pony show, that's not an opinion that deserves to be heard.
We should have seen this coming. After every Nintendo Direct we're left wondering, "Damn! What are holding back for E3?" Turns out, nothing. We're getting the E3 experience all year long. Let those other two battle for headlines on this one special day. I'll happily take a steady stream of excitement over one day that becomes a blur and things get lost in the shuffle (I'm sure our E3 attendees will back me up).
So is this the right move for Nintendo? Absolutely. They can take all the time they need to drum up excitement or showcase particular titles. It's different, yes, but isn't THAT Nintendo? I'm positive an eShop game could get bankrolled for the cost of appearing at E3. And if its games we want, this decision does not put us at a loss.