Why Nintendo not having a large press conference is not that bad.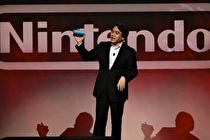 As many now know, Nintendo will be foregoing their usual large E3 press conference and instead focusing on smaller events and probably some Nintendo Directs. This has made some fans annoyed or worried about Nintendo's E3 showing this year.
I do not really care that much about Nintendo having the large live stage presentation. In my view, we will still be receiving all of the same information, and possibly even gain more detailed demonstrations and impressions than usual.
This change seems to have come in part due to the success of the Nintendo Direct video presentations that Nintendo has been doing for awhile now. When Nintendo drops a direct, the industry press pays attention, Nintendo can control the message more concisely and even give people more gameplay footage than what a usual E3 conference may be able to afford.
Nintendo seems like they will be trying to create a constant stream of announcements and information throughout the E3 week. This type of strategy is possibly a great idea. Microsoft and Sony will both have a lot of press eager to see their new consoles and if Nintendo front loads their talking points, it is easier for them to be lost or forgotten in the glut of information that comes out later. I think spreading things out will allow Nintendo to continually be a recent talking point and get more people paying attention to them as they trickle out announcements. Having one big splash at the start isn't always the best, especially if you can keep peoples eyes on you constantly.
I don't think Nintendo fans have anything to worry about. The game announcements are still going to be there, and most likely the announcements will be very exciting. I really like that Nintendo is trying a different approach and I think it could be brilliant. Another positive is that because they are trying to mix things up, they may be more open to sharing more things through the eShop and Miiverse. If they allow us to download some demos at home, it would be very cool.